Doppelherz aktiv Men's Health
glutenfree
lactosefree
Men's Health
Improves nale reproductive functions, Prostate Health and Immune system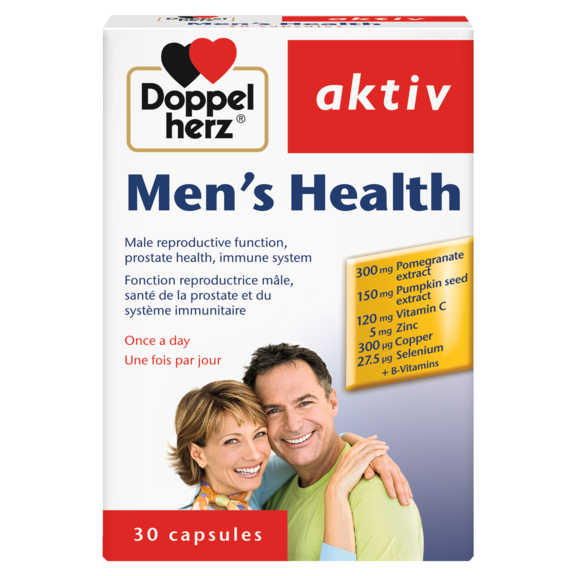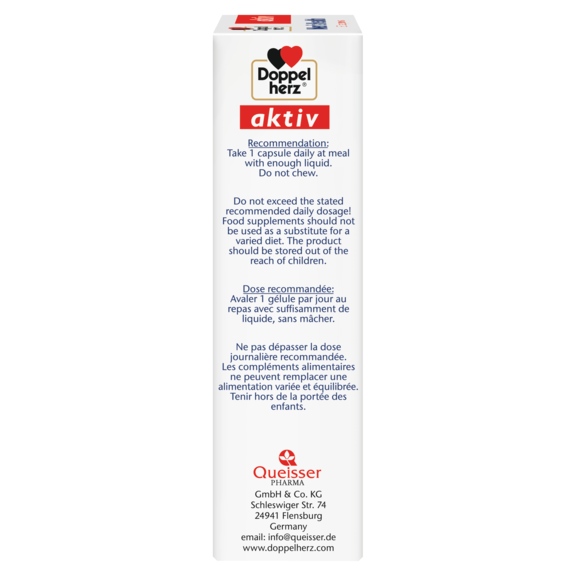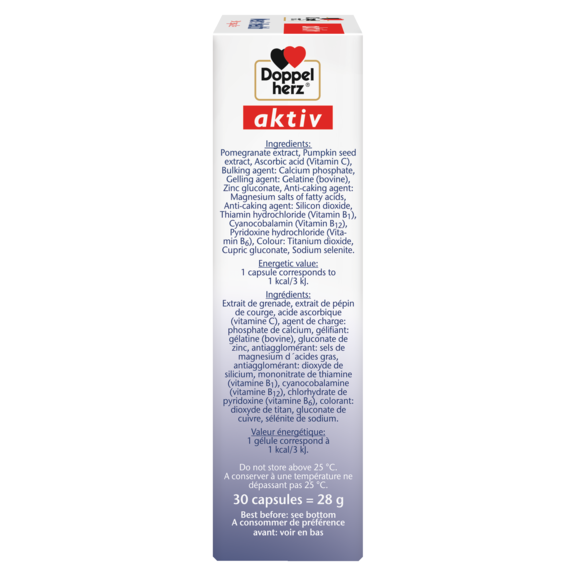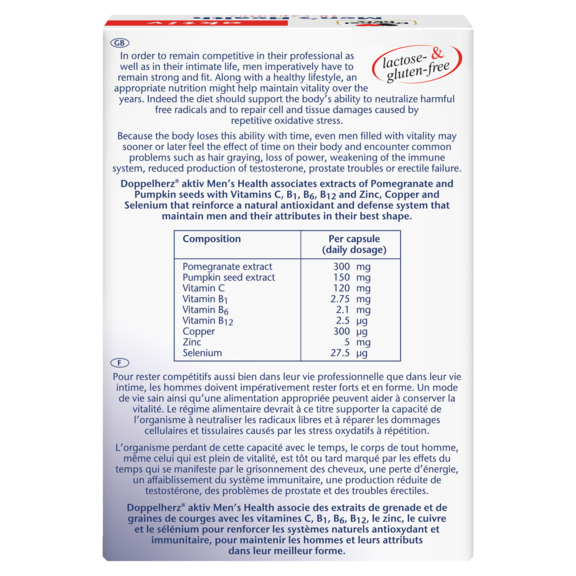 ---
Reinforce a natural antioxidant and defense system that maintains men reproductive health
Contains pumpkin seeds which are know for their positive effects on the prostate tubes
Zinc, Selenium and Vitamin c support production of testosterone and spermatogenisis
glutenfree
lactosefree
---
Male reproductive health, prostate health and immune system
Men filled with vitality will sooner or later feel the effect of time on their body and encounter common changes such as hair greying, loss of power, weakening of immune system, reduced sexual functions, prostate troubles and erectile failure.
Doppelherz Men's Health contains nutrients that reinforce natural antioxidants and defense systems that maintain men and their attributes in the best shapes. By improving reproductive health and vitality in men. 
Doppel Herz Men's Health supports male reproductive function, prostate health and immune system. Men's Health combines pomegranate and pumpkin seed extracts to promote prostate health.  Also, B-vitamins, vitamin C, zinc, selenium,  copper. Doppelherz® aktiv Men's Health  infuses extracts of Pomegranate and Pumpkin seeds with vitamins C, B1, B6, B12 and zinc, copper and selenium to help natural antioxidant and defense systems function properly, to help maintain overall health and help men keep what makes a man healthy.
Composition
| Ingredients | per capsule |
| --- | --- |
| Pomegrenate extract | 300 mg |
| Pumpkin seed extract | 150 mg |
| Vitamin C | 120 mg |
| Zinc | 5 mg |
| Selenium | 27,5 µg |
| Copper | 300 µg |
| Vitamin B1 | 2,75 µg |
| Vitamin B12 | 2,5 µg |
| Vitamin B6 | 2,1 mg |
Consumption recommendation
Take 1 capsule daily at meal with enough liquid. Do not chew.
Note
Do not exceed the stated recommended daily dosage. Food supplements should not be used as a substitute for a varied diet.
The product should be stored out of the reach of children.
Do not store above 25 °C.
Ingredients
Pomegrenate extract, pumokin seed extract, Vitamin C, Zinc, Selenium, Copper, Vitamin B1, Vitamin B12, Vitamin B6.
Reviews
No ratings have been submitted yet. Submit your first review here.