Doppelherz aktiv Beauty Complex
glutenfree
lactosefree
Beauty Complex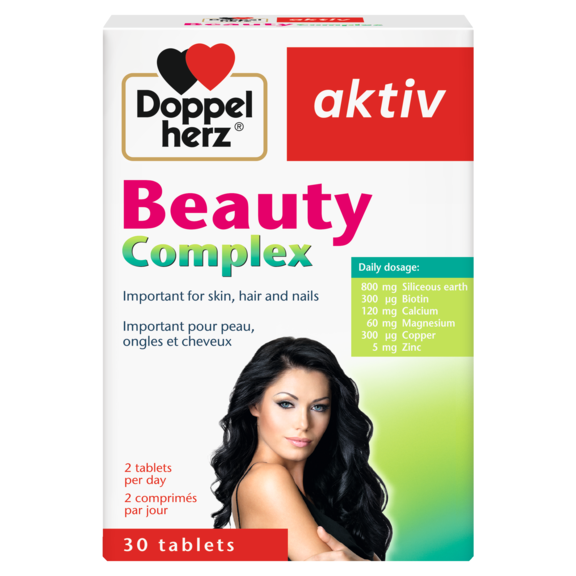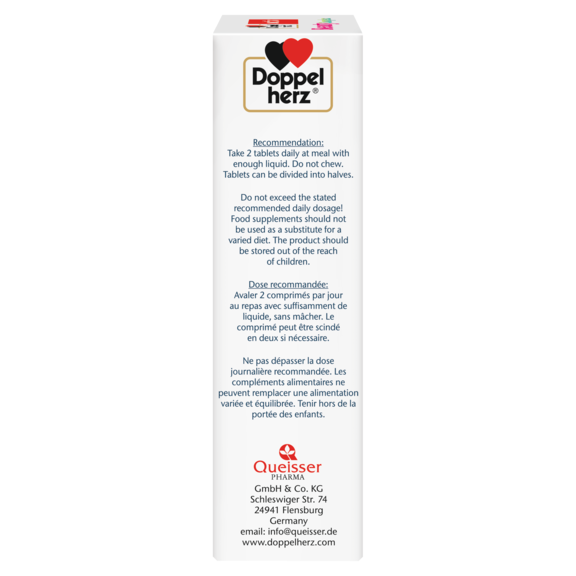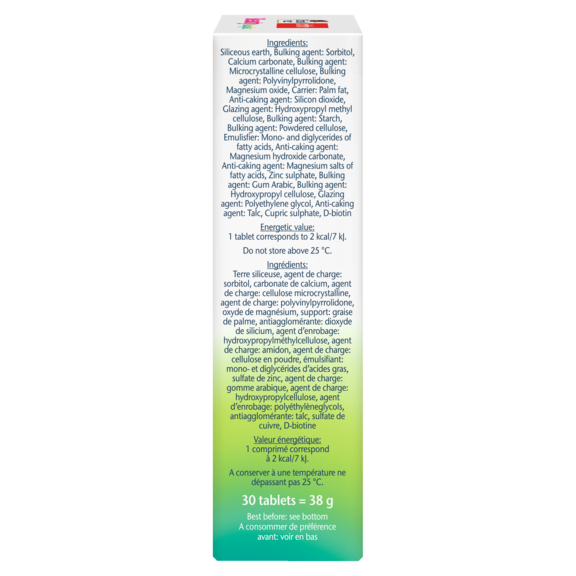 ---
For healthy nails
For healthy hair
And for healthy skin
glutenfree
lactosefree
---
Important for skin, hair and nails
Having healthy nails, beautiful hair and a strong connective tissue is a wish for many people. This wish can only come true if specific nutrients, which can not be made by the organism, are supplied in the appropriate amounts by the daily diet.
One of these nutrients is silica which participates in the structure of skin, hair, bones and cartilages.

Its bioavailable form silicon dioxide is found at high concentrations in siliceous earth (also called diatomite), a 100 % natural product used in the Doppelherz® aktiv.
Composition
| Ingredients | per tablet |
| --- | --- |
| Siliceous earth | 400 mg |
| Biotin | 150 µg |
| Calcium | 60 mg |
| Magnesium | 30 mg |
| Copper | 150 µg |
| Zinc | 1,5 mg |
Consumption recommendation
Take 2 tablets daily at meal with enough liquid. Do not chew.
Tablets can be divided into halves.
Note
Do not exceed the stated recommended daily dosage. Food supplements should not be used as a substitute for a varied diet.
The product should be stored out of the reach of children.
Do not store above 25 °C.
Ingredients
One tablet contains:
400 mg Siliceous earth, 150 μg Biotin, 60 mg Calcium, 30 mg Magnesium, 150 μg Copper, 2.5 mg Zinc.
Jamila
reviewed 25.01.2023